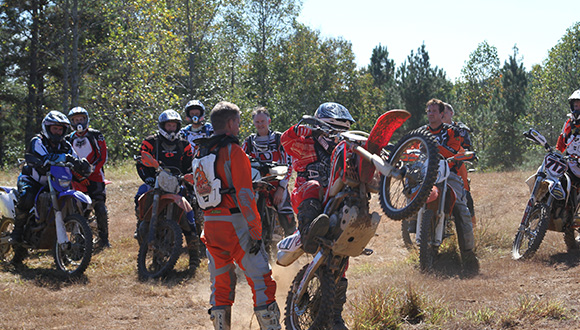 DIRTWISE ONE DAY "FUNDAMENTALS" SCHOOL
Our goal is to give you the basic foundation to build a great riding career
This class is one that will cater to every rider's skill level, budget and time limitation.  DirtWise Instructors will focus on conquering acceleration, braking and cornering (flat and rutted) skills, which are the major components of any trail or track.  In this class, we will condense the skills that are covered during the first day and a half of the DirtWise In-Depth Two Day School. This class is the perfect fit for the casual or even experienced rider who is looking to really master these fundamental skills before diving in to the full two days of the DirtWise In-Depth School or as a refresher course for previous DirtWise students.
Cost: $150*/Student  Maximum Students: 12
*Full payment due at the time of registration.  Payment is non-refundable but can be applied to a future school.