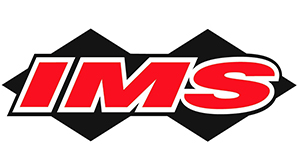 IMS Fuel tanks and Footpegs –www.imsproducts.com
I utilize the IMS Fuel tank, with dry brake receiver, because it allows for the quickest pit stop possible during the multi-lap Cross Country events that I compete in. An added bonus is that the IMS tank is slightly larger than the stock KTM Offroad fuel tank which obviously allows you to go further before running out of gas. As we all know, pushing a motorcycle is no where near as fun as riding one!  Their footpegs are the best quality available because the sharp ridge design of the teeth provide maximum sticking power for the difficult terrain we encounter in off road riding.  Also, because of their design, mud doesn't seem to build up on the pegs which alone will increase grip during those wet rides.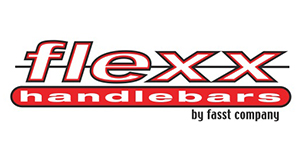 Fasst Co. Flexx Handlebars –www.fasstco.com
Without Fasst Flexx handlebars there is no way that I could compete in 3 hour Cross Country events, or go on a decent length trail ride with my mates. My wrist is so shot that it just can't handle the constant jarring it receives from the shock transmitted through a standard handlebar. The Flexx bars have four different compounds of rubber to choose from, and I use the softest compound, the blue rubber. Apparently I seem to be a bit of a freak because no one else seems to use this color because it is too soft, instead the majority of riders choose the yellow or red compound. These two colors are the middle of the road in cushioning, whilst the white compound is the stiffest. I use the new 10 degree bend bar because I like my bars fairly straight, where as some people may feel more comfortable with the extra sweep of the 12 or 14 degree bend.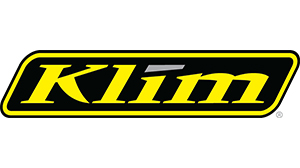 KLiM Technical Riding Gear –www.klim.com
Throughout the last few years of conducting our DirtWise Riding schools I have had plenty of students participate who were decked out in a full set of KLIM riding apparel. The gear seemed to  be a very durable and practical design, which is exactly the type of person/rider that I am, and during casual conversation with these students they all totally raved about their investment. I want riding gear that will last a long time and that is very functional in its design. After having used the KLIM riding gear for a few weeks I'm now so impressed by how I can be warm and cozy, yet not restricted, while riding in the morning at 30 degrees but then thanks to a quick pull on a few strategically placed zippers I'll also be cool and comfortable later that day when the weather hits the high 70's! I can't wait for summer to get here so as I can make the most of their large range of vented gear.

GoldenTyre – www.goldentyreaustralia.com.au
When you're stuck half way that gnarly hill and need your rear tire to bite in and get you going again towards the top, well this is where you'll notice the awesome performance of GoldenTyre. Or maybe you're on a tight budget and you're trying to decide which brand of tire to purchase that will provide excellent performance and durability but at a cost effective price, well again GoldenTyre should be your choice.
TCX Boots – www.tcxboots.com
Having to stand for many hours on my feet at our DirtWise Riding schools means that I need to have boots that will fit comfortably but also provide superior protection for when I need to go and rip a skills demonstration – there's nothing worse than tweaking an ankle in front of a bunch of students! The TCX boots provide the necessary support to essentially stop this from ever happening again.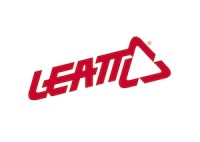 Leatt – http://www.leatt.com
Check out Leatt for the best body armour that significantly helps protect against injury!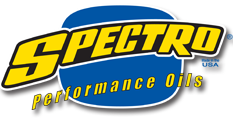 Spectro Oils – http://www.spectro-oils.com
Spectro Oils is one of the world's foremost manufacturers and packagers of premium – quality performance oils.

SRT – www.srtoffroad.com
With the demands of Pro level racing, our riders demand the highest quality products that are the strongest and most durable that you can find. And that is exactly what we get with all of the SRT products that our team uses.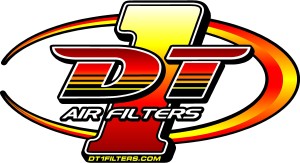 DT1 Air Filters – www.dt1filters.com
With the DT1 pre-oiled Air Filters, we can be certain that our bike's engines will be protected and ready to race. Not only that, after the race is done, with a little of the DT1 filter cleaner, the filters can be easily washed and reused. They also stock standard air filters for those of you who like to use a little "elbow grease".

Stillwell Performance Suspension – www.stillwellperformance.com
Stillwell performance was founded with one purpose in mind; Build ultimate off road dirt bike suspension and performance products for where YOU ride and race. They test exhaustively on all brands and models and setup your bike's suspension for any terrain!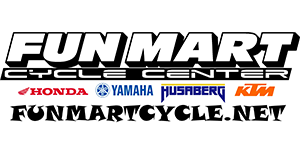 FunMart Cycles – www.funmartcycle.net
Fun Mart is the largest KTM selling dealer in the world. There is a reason for that and it is because you can always count on them to provide the best pricing and service for new KTM motorcycles!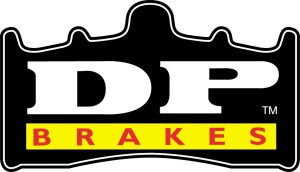 DP Brake Pads and Clutch Plates – http://www.dp-brakes.com
DP Brakes is unique in the industry because they are the only aftermarket manufacturer focusing exclusively on developing and producing sintered metal brake pads.  There product line offers fitments for every riding application, including racing, sport, touring, and cruising.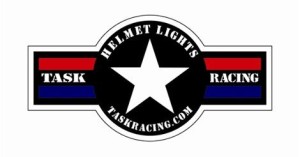 Task Racing Helmet Lights – http://www.taskracing.com
Super Bright, Super Affordable, Super Fun Helmet Lights!! Check out all they have to offer!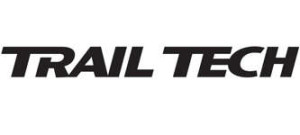 Trail Tech – http://www.trailtech.net
Trail Tech offers awesome products at an affordable value. As a Powersport manufacturer, they commit to providing the best quality, competitive prices, short lead times and personal customer service.